Demi Lovato Throws A Star-Studded Pool Party For 'Sorry Not Sorry' Video
:
Demi Lovato knows just how to keep herself and her closest friends cool for the summer.
The singer threw an extravagant pool party in Los Angeles recently, which she made
the set of her new music video.
The "Sorry Not Sorry" video,
released
on Wednesday, has some major star power with appearances from Wiz Khalifa, Paris Hilton and Jamie Foxx.
"We wanted to keep it light and fun, so we wanted to have a house party," Lovato
said in a behind-the-scenes video.
"I've thrown house parties before where random people have shown up, and we want to include that in this video so we have some pretty cool cameos."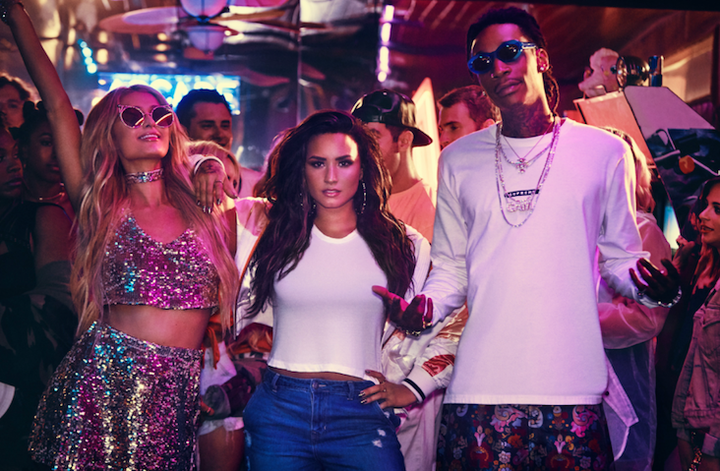 Demi Lovato VEVO
Lovato and her "pretty cool" cameos.
″'Sorry Not Sorry' is
a song to the haters
that is basically saying, 'You know what? I'm good now. And sorry I'm
not
sorry that you may not be loving where your life is at the moment,'" Lovato
told Amazon Music
. "A lot of people hear the song and they think it's about an ex-boyfriend or something like that, but it's actually just a song about the haters."
The Morning Email

Wake up to the day's most important news.